"I don't have the time to sit down and work on mock papers. And I don't find it useful to do them bit by bit. Life is too distracting!" wrote Jorge Gibellini, an Argentinian IELTS candidate who needed an IELTS 7.0  for his master degree. Many candidates, like Jorge, are too busy with their academic study, day job and family commitments. And when they are finally free to sit down to begin their preparation, they are already too tired to take it all in.
So it is no surprise that many only work with mock tests — but how do you improve just by taking tests without learning the strategies or understanding what the examiners are looking for?
Go mobile
Instead of hauling your laptop around and looking frantically for a WiFi-equipped cafe, you'd probably prefer to go through 10-20 IELTS questions during your lunch break, or when you are stuck in a traffic jam. Or maybe even right before you sleep.
This is why we've now made Road to IELTS mobile-friendly. You can spend 10 minutes on one Reading section, or you can watch a video showing the common mistakes candidates make during the Speaking test. You don't need to install anything on your phone — there is a completely free version that you can use, right now.
Day by day you will see yourself doing better as you regularly hone your skills. Check your progress by taking a mock test during the weekends, find out what you need to improve and put extra effort in those areas in your daily practice.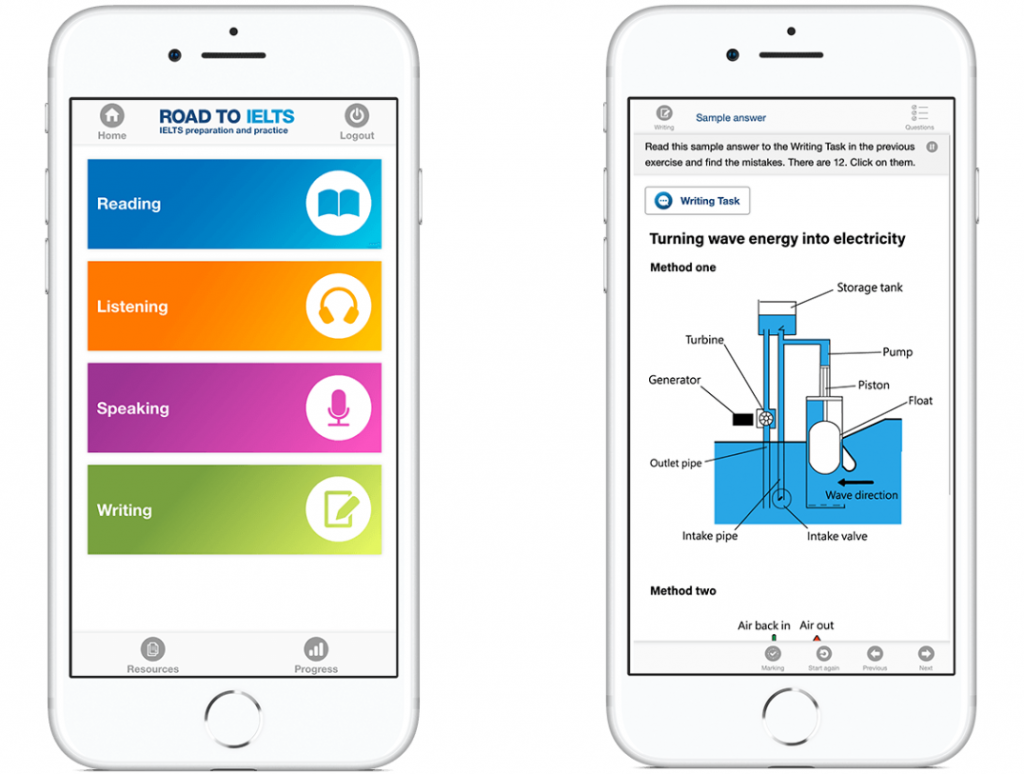 A week of free practice
For a week, here is how you can practice with Road to IELTS Free Version:
Monday: 30 minutes on Reading Practice Zone, another 30 on Listening
Tuesday: 30 minutes on Writing, another 30 on Speaking
Wednesday: Spend a total of 30 minutes reading newspaper articles, watching TEDtalks on YouTube with an emphasis on listening for words and sentence structures
Thursday: the same as Monday
Friday: the same as Tuesday
Saturday: Spend about 3 hours on the practice tests. Check the answers. Reflect on your progress.
And here you have a total of 4.5 hours of practice during just one week. Try this now!