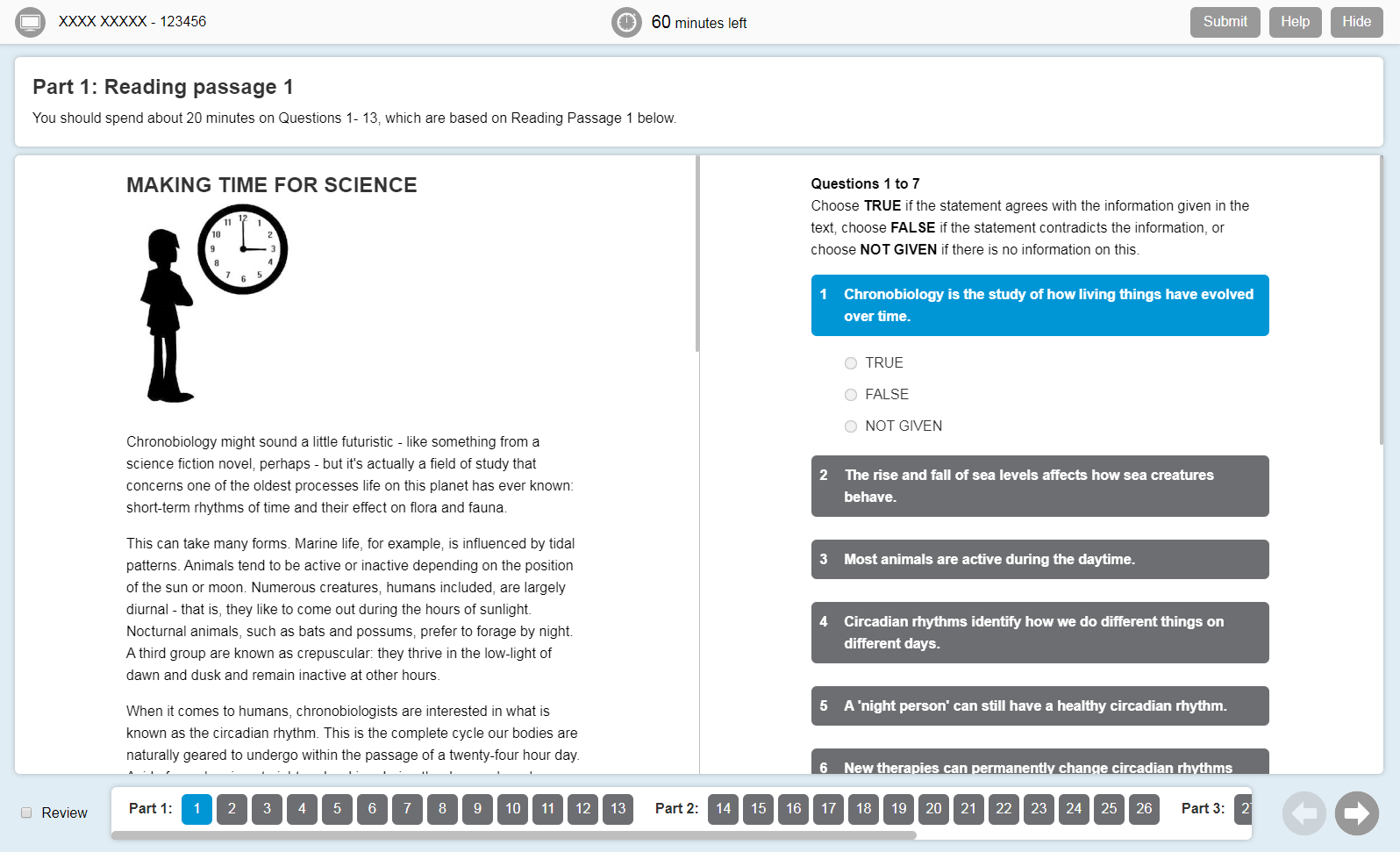 So, you're preparing for computer-delivered IELTS (CD IELTS). In this short post I'm going to cover three key areas: basic information about CD IELTS; how CD IELTS differs from paper-based IELTS; and, most importantly, where you can get a free computer-based IELTS test to practise with. (Scroll down to section 3 below for that.)
1. Computer-delivered IELTS: do you know the basics?
The British Council states that CD IELTS is "exactly the same test as paper-based IELTS, but instead of writing your answers on paper, you will type them on a computer… You will take the Listening, Reading and Writing sections on a computer, but the Speaking test will still be face-to-face with a trained IELTS Examiner."
2. How is it different from paper-based IELTS?
There are some minor differences. For example, in the paper-based IELTS Listening you are given 10 minutes at the end to transfer the notes you have made as the audio played to the answer paper. With CD IELTS you write your answers directly onto the screen as you go along, so there is no need, or time, to transfer them at the end.
The main difference, though, is that you are working in a different medium: screen rather than paper. You probably did all your school exams on paper, and that is what you are used to, so a change is inevitably going to be stressful unless you prepare properly for it. It's almost certain that you will perform better if you put in the right kind of practice in advance. 
3. How can you practise computer-delivered IELTS?
Start by answering these questions:
How do you move from one question to the next in the Reading test?

Can you make notes on the screen? How do you do it?

Is there a cut and paste function in the Writing test?
Are you unsure of any of these? The very best way of finding out the answers to these and other questions is to work through a computer-based IELTS practice test. There is a set of FREE computer-delivered IELTS practice tests in the British Council's official IELTS preparation program, Road to IELTS. Click into the Free Version and work through the tests until you are comfortable with all the functions.
If you have never tried a computer-delivered IELTS practice test, then I urge you to start now.